CANADIAN VETERANS (CVMS) RG HEMLO

Well here we are with our Official New Name:

Canadian Veterans Manitoba and Supporters (CVMS)

Introducing our new Executive voted in on January 23rd:

o President: Greg Puddifant o Vice President: Andy Mormul

o Treasurer: Kim Roberts o Secretary: Joan Leppik

o Road Captain: John Ritchie o Publicity: RG Hemlow

o Webmaster: Randall Trenholm o Baking Coordinator: Kim Roberts

CVMS stared out this year with a new Executive and welcoming 3 new members for a total membership of 28. We are continuing our Tuesday night meat/bake draw at 6:30pm along with Chase the Queen which is drawn at 8:00pm. We are looking forward to raising funds and helping Veterans and Veteran organizations alike. We are also looking forward to doing more visiting to different ANAVETS Units and Legions to show our support and help out in our small way. We had our first visit of the year to Legion #4 after a dinner at the Captains Table where to all of our delight the un-prize showed up for us to admire. At our election meeting the un-prize was up for grabs and WOW Kim (oh lucky Kim) won the un-prize again. Congrats Kim and if any of you want to see the un-prize just ask Kim for a picture.

On Saturday, March 24th, 2018 at ANAF #283 we will host our Annual Horse Races Fundraiser. The races start at 7:00 pm in the Main Lounge and Sports Room. In addition to the races we will have a Raffle Draw, 50/50 Draw and a light lunch. Tickets are only $10.00 and can be purchased from any member of our group or from the bar at ANAVETS #283. There is lots of fun to be had by all so please come out for a great time.

Reminder - On Sunday, July 8, 2018 we will be holding our Annual Best Ball Golf Tournament at Assini-boine Golf Course. Think about your foursomes and register early as there are only 18 teams and they fill up Assiniboine Golf Course. Think about your foursomes and register early as there are only 18 teams and they fill up quickly. Posters and registration forms will be at #283 at a later date.

Canadian Veterans Manitoba and Supporters encourages fellowship between all Canadian Forces Veterans, Federal and Local Police Services Veterans,Federal and Local PoliceServices Veterans, as well as our civilian associates and our aim is to aid, assist and support Veterans through events and fundraising within Manitoba. We have a big smile and are so happy to be continuing with all your help and support.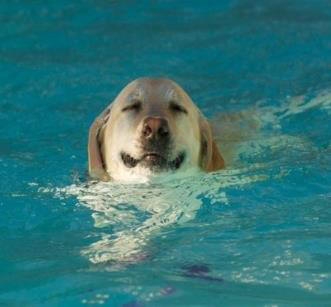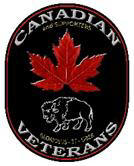 Canadian Veterans Manitoba&Supporters