Many of this Unit's members, along with members of ANAF #1 and ANAF #303 have heard rumours about our former group and have been asking what happened. This organization has a Corporate Executive and Board of Directors each consisting of the same four individuals, a 1MB Chapter and a 1BC Chapter. The Cor-poration acts as an administrative umbrella to help guide Chapters with the vision and scope of the Association's mission, which is to renew bonds and promote camaraderie with all Veterans past, present and future. I know this because it is written in the Constitution and I was a member of the Corporate Executive (Chief Fi-nancial Administrative Officer).

In March, 2017 of this year the Corporate COO, Paul de Groot, resigned, in writing, from the Corporate Exec-utive but not from the 1MB Chapter. In April, the CEO, Mark Vandersteen, resigned, in writing, from both the Corporate Executive and 1MB Chapter. This left myself and Dave MacKenzie, CCLO, who, due to his work commitments and family responsibilities, had not attended Corporate or Chapter meetings for some time.

Due to the vacancies of the two senior Veteran positions some of the Veterans of 1MB Chapter decided to hold an informal meeting to see if there were any Veterans willing to put forth their names to the Corporate Executive. This as it turned out was the beginning of the end. Because RG, in his capacity of Secretary of 1MB, sent out the email notifying all eligible members of the informal meeting Dave requested that I resign my Corporate position siting Conflict of Interest and return all documentation to him. He thanked me for my hard work. I responded with my refusal to resign (which I never did). He referred to me as a non-veteran who according to Corporate by-laws, should not be holding an executive position and he was going to look into it. He didn't even know that it was Mark and Paul who asked me to take the CFAO position due to my financial background. He accused me of hiding minutes and documents and had concerns regarding my privacy. He said "my group" has tried to push out the founding members. He then proceeded to remove me from the Corporate Executive, revoke my signing authority and instructed me not to communicate with Mark or Paul. He referred to the members of 1MB as haters, bullies and intimidators. He then referred to me and the remainder of 1MB members as "the pack" who reared their ugly heads, broke the morale and brotherhood of TSMVAC. He said that RG and myself were not dedicated volunteers for the betterment of TSMVAC but we were speak-ing hate and threats. He indicated he was concerned that the health of the Association would be infected by RG, myself and the pack of devastation. The informal meeting did take place and Dave did attend. I turned over some of the documentation and told him that I did not consider him a "brother". I told him I had spoke to Paul before the meeting and Paul claimed not to know anything about what was going on and would meet me next week and I would give him the remainder of the documentation. I have yet to hear from Paul but I did leave all of the remaining documentation at this Unit for Dave to pick up (it sat on the counter for over three weeks). 1MB started a face book page and Dave demanded that it be shut down. Any member who did not remove their name from the site had their membership revoked. One of our members sent Dave a email asking a question; Dave didn't like the "tone" so his membership was revoked. At a Corporate meeting attended by Mark, Paul, Randall (1MB), Derrek (1BC via conference call), myself and the Quarter Master it was voted on and carried that both Chapter Presidents could purchase Chapter specific pamphlets and banners and Corporate would pay for them as they had too much money in their bank account. Randall purchased these items with his own money and submitted the invoice, with receipts, to Dave and to this day Corporate has not paid Randall nor did they issue 1MB members with ID Cards which we paid for through our membership fees.

Many of this Unit's members were at the presentations at our Tuesday Night Meat Draws in May to Citadel Canine, Courageous Companions and Vets Canada. The straw that broke the camel's back was when Dave froze 1MB's Meat Draw account at this Unit and put a stop on the $2,500 fundraising cheque we presented to Sven Leppik of Vet's Canada. This action literally takes food and shelter from the very Veterans who need it the most. The very Veterans they are mandated to help. Corporate knows the funds in the meat draw account belong to 1MB but they took it anyway - approximately $5,300 that was raised through meat draws and the horse races to be used for future Veteran charity events. He also told us we could not put on the golf tournament fundraiser for the Veterans Wing of the Deer Lodge Hospital under TSMVAC. Not very Brotherly!
We are very thankful that ANAVETS Provincial Command has allowed us to continue this golf fundraiser using their name.

There are approximately 30 of us who either had their memberships revoked or quit. You will still continue to see us around this the club supporting Veterans and Unit #283.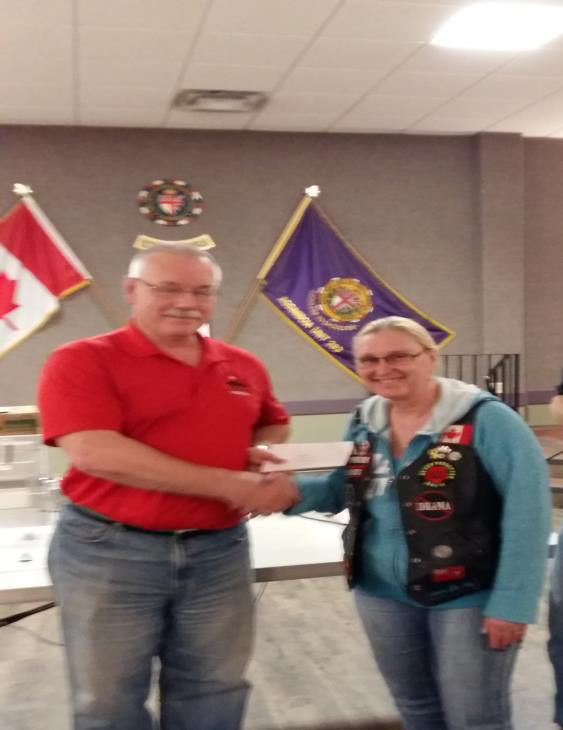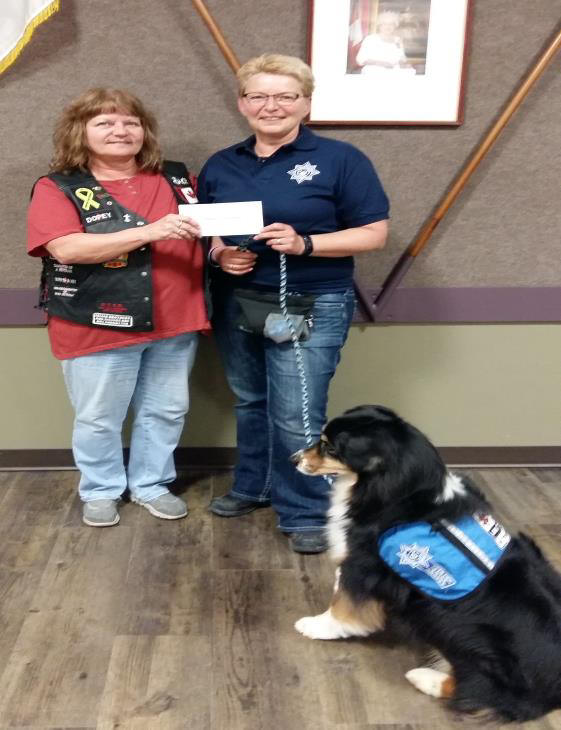 Donation to Vets Canada Donation to Citadel Canine
Sven and Duchess Patricia and Deb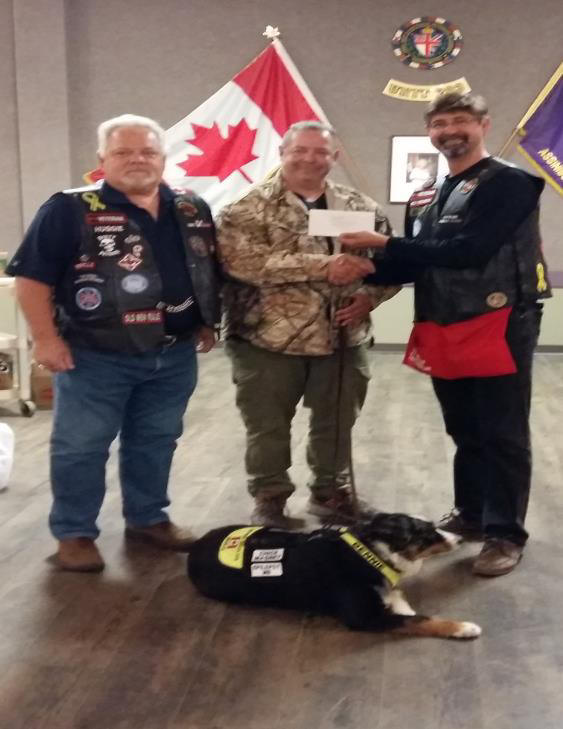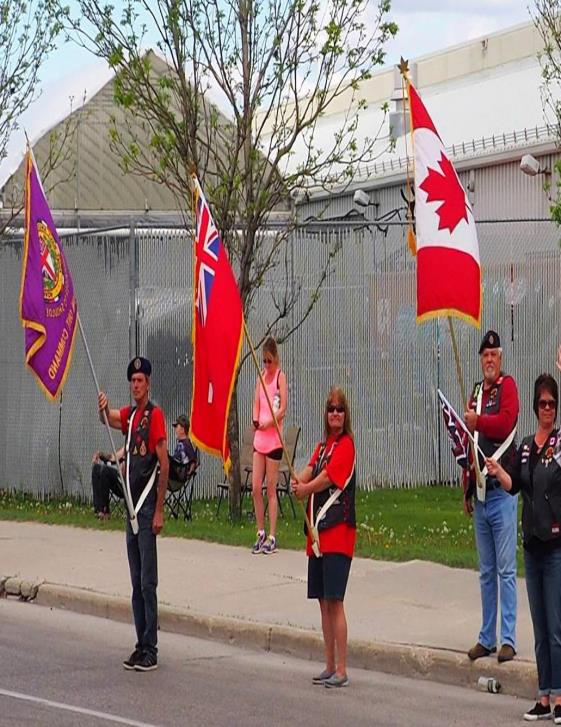 Donation to Courageous Prostate Cancer Ride for Dad
R.G, George and Andy Gord,Deb,R.G., and Kim
Veterans Group