ENTERTAINMENT/SPECIAL EVENTS SHIRLEY LYON


Well our Canada Day event was a HUGE success and events like this do not happen without the help of many volunteers. This was a joint effort with The Church of the Rock and Steven Fletcher. I salute you, the volunteers of Unit 283!

DONNA HARTIE, who so willingly and capably stepped up to cover for me during my illness and beyond. She spent hours contacting sponsors, delivering flyers, ordering food and attending meetings. Thank you Donna. Also special thanks to all you wonderful volunteers: KAREN RITCHIE, VALERIE MELVILLE, EV SAFNUK, FAYE DAVIDSON, GEORGE & EDIE DANIELS, LINDA O'BRIEN, DONNA & GORD AYOTTE, MARY LOU TALMAGE & ROGER BRIAND, DAVE BARHAM, SHARON & GORD BUG-DEN, DOROTHY JACKSON, ALICE LANGE, LES WAHL, BARB SADLER. MARG RIXEN, LEO & GERTIE BARON, ALIN & DONNIE SUTHERLAND and RAE ROBERTS. If I missed someone I do apologize but do know that your efforts were appreciated.

A very big thank you to our President, LEN COOK, who did all the BBQing for the dinner. Despite issues with the BBQ we managed to serve over 100 hamburgers and hot dogs. The day was saved by GEORGE DANIELS who went home quickly to get his BBQ when ours quit working! Thank you George and to KEN CADE for keeping track of the orders and the cash.

LEN COOK, BILL SADLER and DUNC MANSON also cut the grass in the back so the children could par-take in the relay races.
Our Corporate Sponsors: CANADIAN TIRE, FIVE GUYS, WENDY'S, McDONALD'S, SAFEWAY, SUPERSTORE, COSTCO, DK MEDICAL CORPORATION, DNA RYTHMS, OLD DUTCH, TERRY CHRISTIANSON, RE/MAX PROFESSIONALS, TOTAL WRAPTURE DAY SPA and FOOD FARE.

Over 400 were served lunch, hotdogs, chips, drinks, watermelon and cake. For dinner we served approxi-mately 100 hot dogs and hamburgers The children all enjoyed the huge bouncy castle and many games that were held on our parking lot and the races took place behind our building. The Magician was a big hit with young and old! The Marvels provided the evening entertainment.
My committee will be meeting soon to plan some Fall activities. There will be a Halloween Dance on Saturday, October 28 and a Grey Cup Party on Sunday, November 26.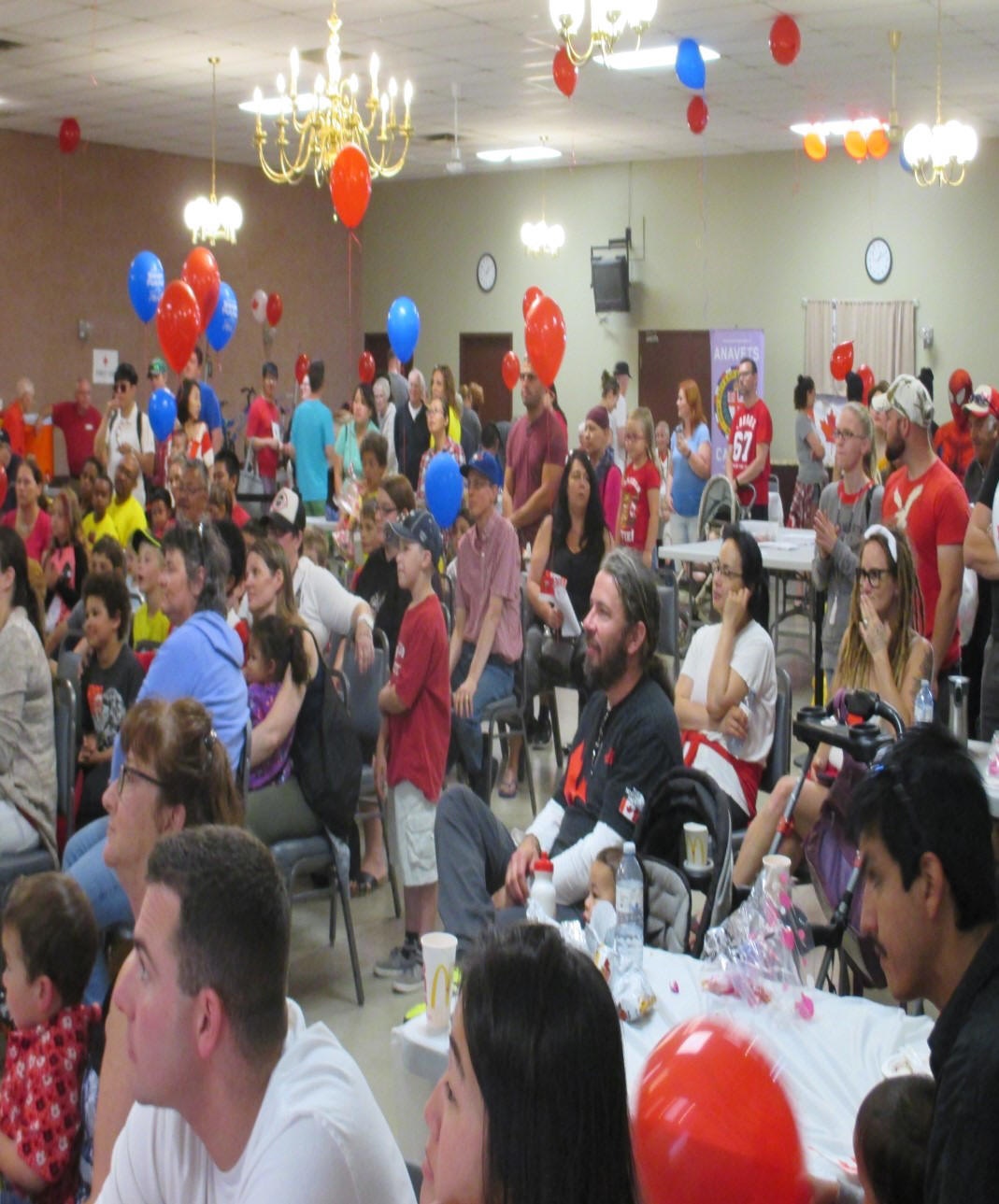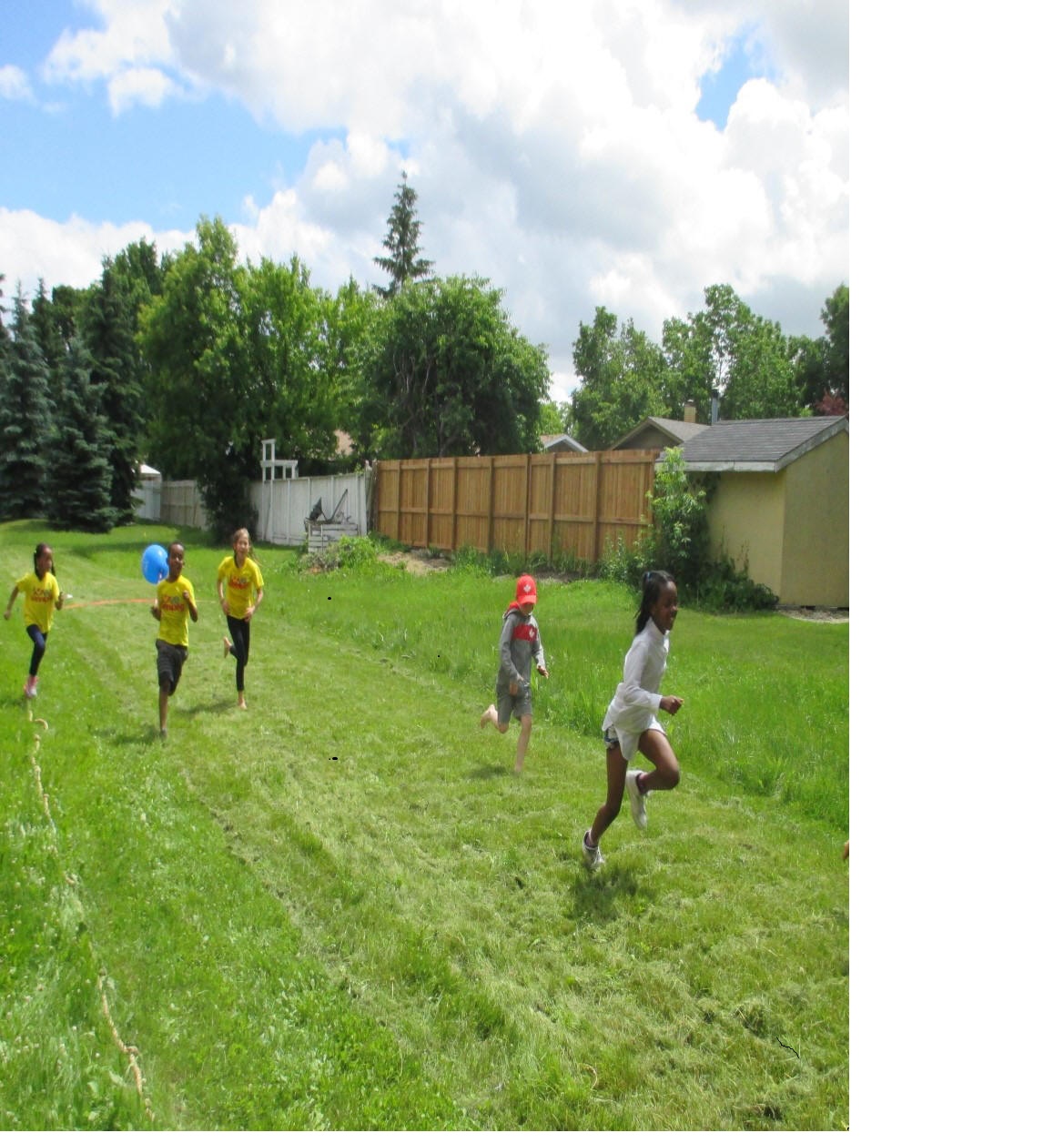 "FREE" Jive Lessons
Jive Lessons starting up Saturday September 9th at 7:00pm and Saturday September 23rd at 7:00pm For Oct. 7th&21st;,Nov.4th&18th;,Dec.2nd&16th the 1st and 3rd Saturday's except Sept. Come out and have fun with Pitchard and Karen at 7:00pm. See you there.

BANDS FRIDAY NITE 8pm to MIDNITE
SEPTEMBER

1 Marvels

8 Halo Jump

15 Good Friends

22 Destiny


29 Marvels


OCTOBER


6 McGiver

13 Good Friends

20 One Plus One

27 The Flashbacks

28 The Flashbacks Halloween Dance