Pipe Band -
Barbie Sands

The Pipe Band was busy through November playing at many schools for Remembrance Day and we also played at Riverview Care Home on Nov 10th for their service. Barb Wipf and George Paterson also accompa-nied our Unit Colour Party to schools on Nov 9th and the entire #283 Pipe Band entertained after the beautiful service on Nov 11th at the Unit.

Right after that we all got busy buying presents as we adopted Veterans through the "Adopt a Veteran Pro-gram" which 402 Squadron and 17 Wing look after every Christmas for Veterans living in Deer Lodge Care Home. It is a beautiful way to give back and let a Veteran know they are thought of as some have no family. The members of the band had fun buying the items on the Veteran's wish lists!

We had our Christmas party this year at Taverna Rodos Restaurant on Roblin Boulevard. Great food and a fun time was had by all. Don Morrison won the candy guessing jar game last year and his wife Rose won it this year!

We have changed up our regular dinner/dance Robbie Burns night this year to a smaller celebration in our #283 bar!! The famous Scottish poets real birthday is January 25th but we will honour him on the 20th! So watch for posters around the Unit and plan to come down to the Club on Friday, January 20th to listen to a few tunes from the band, have a wee dram, a meat pie, shortbread etc. and of course the regular Friday night meat draw will be on!

The #283 Pipes and Drums wish everyone a very Merry Christmas and Happy New Year!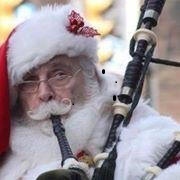 Click the picture for a bigger picture of our Pipe Band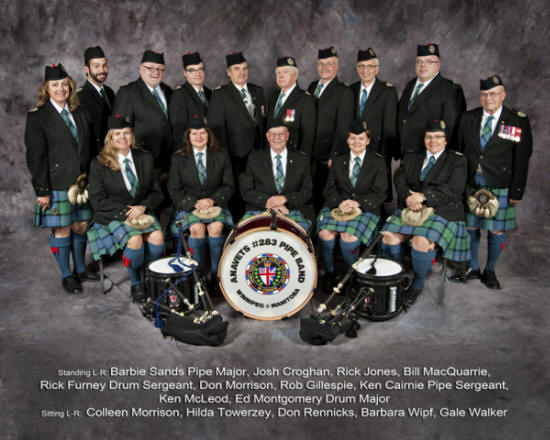 Welcome!! Come and check us out!!!
We are an adult band who practice every Thursday night at our Anavets Assiniboia Unit #283 Hall 3584 Portage Avenue Winnipeg, MB R3K 0Z8
If you are interested in finding out more about joining the band, please contact Barbie Sands at dbpsands@mymts.net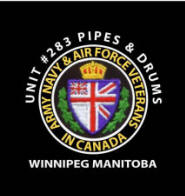 Pipers
Barbie Sands Pipe Major
Ken Cairnie Pipe Sergeant
Hilda Towerzey
Barb Wipf
Bill MacQuarrie
Rob Gillespie
Colleen Morrison
Ken McLeod
Frank Talbot
George Paterson
Jimm Simon
Drum Major
Creighton Kerr
Drummers
Rick Furney Drum Sergeant
Aileen Najduch Tenor Drummer
OUR EVENTS


Anavets #283 Levee January 1st

Robbie Burns Dinner and Dance

Brookside Cemetary Memorial Service May

Oakview care Home July 1st

Anavets #283 Anniversary Dinner July

Terry Fox Run Parade Assinboine Park September

Anavets #283 Remembrance Day Service November

We also provide Pipers for Anavets #283 Funeral and Memorable Services



HISTORY
The Anavets #283 Pipe Band was formed back in 1992. Two of the founding members are pictured below. From left to right, Don Morrison and Ed Montgomery.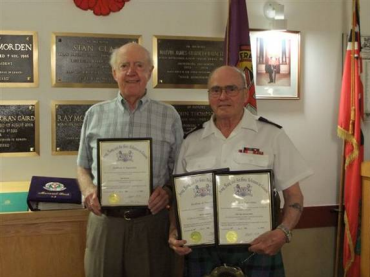 We wear the Flower of Scotland tartan.