CRIBBAGE Carol Smith


It's that time of year again when we hold our Annual Bar-B-Q night. We extend an invitation to everyone to join us on Thursday, June 7th for a fun filled evening of free hamburgers and hot dogs, salads and dainties. Dinner will be available starting about 5:30 to 7:00 p.m.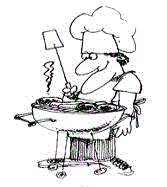 Crib will start at 7:30 p.m. If you don't have a partner come on out anyway as we can usually pair you up. We will be giving away $1,000.00 in prize money and have 4 draws for the entire 50/50 pot. We also award extra money to winners who have a current membership with ANAF #283. (It pays to become
to a member).

Please come out and join us for an evening of camaraderie with new and old friends.